How Do I Prepare For A Duct Cleaning?
In order to solve your query "How Do I Prepare For A Duct Cleaning" we have provided solutions with the help of our professional duct cleaners through our blog.c
For your HVAC system to operate properly, duct cleaning is an essential step. It's really important for everyone to be ready or prepared. The task of duct repair and maintenance or cleaning can be tricky. So, always please try to make sure the specialists can do their job effectively without any disturbance. This entails making sure that all ventilation and duct systems have access, cleaning the area surrounding vents, moving furniture and other objects out of the way, and more.
By following these procedures, you can be confident that there will be less disturbance while your ducts are thoroughly cleaned. Here are more valid points, you can consider while thinking about how to prepare for duct cleaning.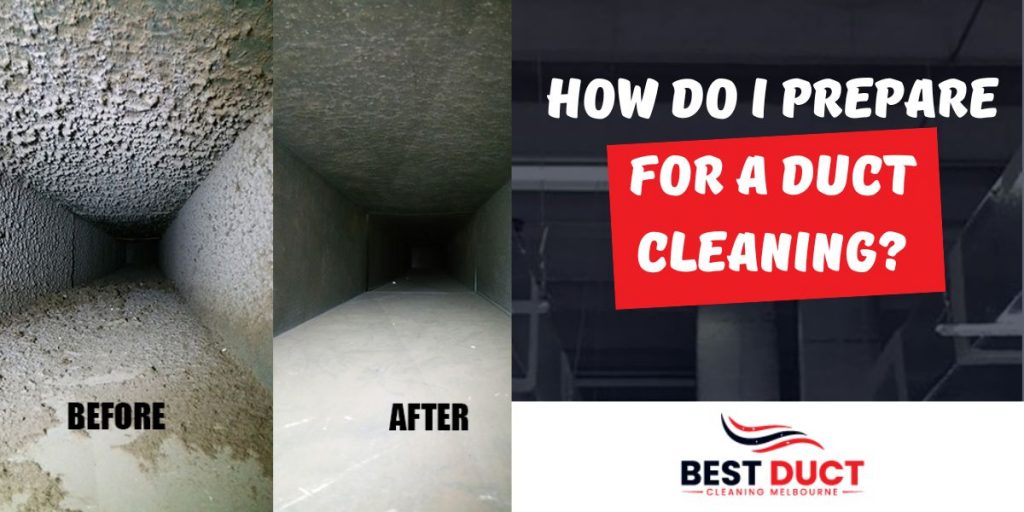 How Do I Prepare For A Duct Cleaning? The Answers Are Here!
1. Clear The Area Around Vents And Registers Of Clutter
To connect the professional cleaning equipment, your duct cleaning professionals will require free access to your return vents and registers. Additionally, in addition to cleaning the ducts or vents, they'll also be cleaning the HVAC components. So, it's important to make sure there is enough space by clearing out the area; and giving them enough space to work around vents and registers.
2. Remove Furniture As Well
Before the expert duct cleaners come in, be sure to move any furniture, debris; or other items from the vicinity of your home's vents and registers. You can inspect the house so that everything is ready and there is no extra item around the ducts or vents. So, make sure you are avoiding having your belongings moved by the duct cleaning technicians when they arrive; as well as ensure that everything is already transferred in advance.
3. Decide Where You'll Shift Your Pets
If you have pets in your house or premises, make sure that you will keep pets away during the work of duct cleaning. So, decide where you will keep your pets. Because the process requires some doors to remain open, it may not be safe to leave your fur babies in the house. So, please make sure you have an alternative place for them if they can't stay with you while the technicians are completing the job.
If you have an outdoor space, it is advisable to keep your pets outdoors while the service appointment is ongoing. You can schedule a daycare appointment for your pets on the same day when professionals have to come for duct cleaning services.
4. Remove plants and other objects
It's preferable to relocate any delicate objects or anything in pots; that are surrounding the room where your vent registers are located before your planned duct cleaning. To prevent any dust from being stirred up and released into the air, the expert duct cleaner must have access to all vents.
5. Decide Whether You'll Stay Or Leave
It is also a better option to decide before having duct cleaning services, whether you should stay inside the home or not. You can observe how the procedure is carried out while the ducts are being cleaned. But because duct cleaning may be loud, it would be a good idea to leave the house; while your service is being performed if you have young children; or live with an older family.
Before you move out, it's important to let the technicians know how to properly secure your house for when they finish their work of cleaning your ducts and then leave. This will ensure that you are aware of home safety.
6. Make Sure To Turn off All Electronics
Please be careful to turn off any electronics; even turn off laptops, and TVs as well as you can turn off other electronic items. This ensures protection against electromagnetic fields, to ensure a seamless experience.
If you wish to have your air ducts cleaned, you must take precautions to prevent damaging any of the electronic gadgets in your home. This way, the tools used to clean your ducts won't cause any damage.
7. Call the HVAC Company Ahead of Time
To find out if the HVAC supplier needs anything from you, you can contact them before they reach. So, you can be able to do such things for them as preparation. In short, you can get in touch with them beforehand. You can gather all information required in the procedure. For better air circulation and to prevent hounding their technicians, a lot of HVAC providers will actually request that you keep the windows and doors open. So, be sure you discuss this before or after getting the duct cleaning services from the company.
When you are hiring a company, it is your duty to make sure that the duct cleaning company you are hiring is really professional or not.
CONCLUSION
You should be alert while hiring a duct cleaning company as it can save you time and money. Well, you got the answer to your question; How Do I Prepare For Duct Cleaning? So, be smart and choose the right option. You can hire us. We have been in the air duct cleaning business for 25 years, and our technicians use the best practices & protocols prescribed by NADCA.